One step ahead of the future:
Direct integration of height and weight.
The future of medical technology lies in the direct integration of all relevant patient information. We developed seca 360° wireless for precisely this purpose. Once networked, height and weight are transferred to the seca mVSA and to your digital medical record. This eliminates potential sources of error, saves time, and makes you more efficient.
Decisive benefits for medicine
Wireless communication instead of cable connections.
seca's own secure wireless protocol to simplify and quickly logging in the devices in the seca 360° wireless network.
Spatially flexible setup of the system components through a high radio range.
Paperless and error-free measured value transmission.
seca analytics 115 PC software for diagnostic support for a in-depth assessment of the state of health and nutrition of the patient.
Graphical representation of the measured values and their comparison with standard values – electronically and as a concise DIN A4 printout.
seca makes integration totally easy for you because
we want you to be able to work more effectively.
IT increases the efficiency
As a seca 360° wireless product, all measurement values of the new seca mVSA are encrypted, transmitted wireless to the PC, and imported into seca analytics 115. The paperless and error-free transmission of measurement values as well as the integration into EMR systems is a signi cant process optimization for work ow management.
International standard
The seca analytics 115 software is beyond practical. It brings the measurement data in line with internationally accepted standards such as HL7 and GDT so that they can be sent directly to your electronic patient file.
Closer to the patient
The seca analytics 115 PC software presents all of the exam- ination results in a clear presentation that doctors, medical professionals, and even patients can quickly understand all of the essential information. The clear display of graphics and tables makes them easy to understand and supports doctors to discuss diagnoses or therapies.
Scientifically sound
The seca mVSA and the PC software seca analytics 115 take latest scien- ti c reference points into account for the analysis and interpretation of the measured results.
seca makes integration totally easy for you because
we want you to be able to work more effectively.
Not only is the measurement of the vital signs of many different patients time-consuming, but transferring that information into health files by hand is also a great source of error. This is precisely where seca's integration service comes in because it first ensures the communication of your systems. Previous height and weight measurements can thereby be sent directly to the seca mVSA and used there, for example. After scanning the patient ID and performing your routine measurements with the seca mVSA, you can then send all of the vital signs as well as the measured BIA parameters directly to your EMR system. seca's integration service will make sure that you have error-free data transmission.
What we do to make sure your data are secure:
The interface integration is carried out in accordance with DIN EN 62304
Creation of a software development plan and a risk analysis
The implementation is carried out according to your desired functions
Your interface is verified and validated for the acceptance report
Scan Patienten ID

USB connection options of all HID-compatible scanners to the seca mVSA 535
Height and weight

The seca measuring station automatically transmits captured data to the seca mVSA 535
Vital parameters including BIA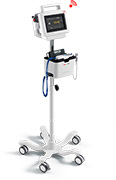 seca mVSA 535 automatically transmits vital parameters, BIA, height and weight to the software
Analysis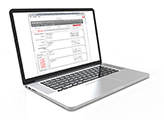 The analysis takes place very simply on PC by means of the software seca analytics 115
Integration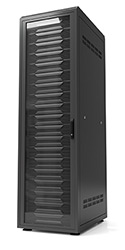 All data is transferred to the EMR system
Customized integration
HL7
GDT
CSV
seca service
Integration service
We always work in a solution-oriented way. In addition to HL7 and GDT we can also create custom interfaces precisely tailored to your individual requirements. Our software service team will provide you with professional support until the realization of the project and we will be happy to advise you.
Software auto-upgrade
The software in our products meets demanding medical requirements. We guarantee that they are up to date through regular contractual auto updates and the integration of the latest research results.
Product demonstration
The medical professional receives a thorough explanation of all relevant product features. Our product specialists conduct the briefings.