seca mVSA – Increases your performance and improves your workflow.
Monitoring vital signs is a time-consuming task in hospitals and medical practices. The seca mVSA was developed to support these routine checks and makes these measurements more efficient. You can measure the most important vital signs ad-hoc and gain deeper insights into the health status of your patients. You thereby save time and gain additional certainty for the preparation of diagnoses and therapies.
Optimal time management
The recommended five to 10-minute resting phase prior to the BIA measurement can be used to record the patient's vital signs.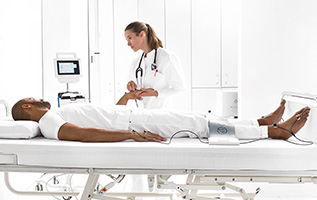 Error-free data transmission
An USB scanner scans the patient ID. This rules out any future mix-ups or transmission errors.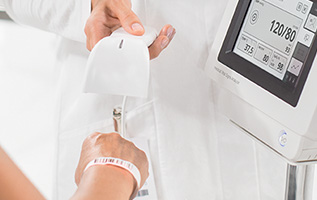 Sophisticated concept
The sophisticated concept enables the simple removal and clean storage of all components.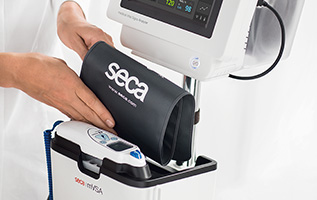 High mobility
The integrated rechargeable battery and the stand guarantee high mobility and independence. Therefore it is not necessary to connect it to an external power source during the work day.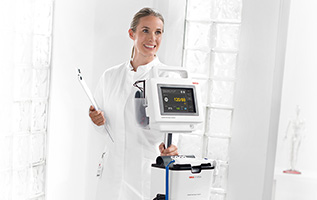 Child's play
It is even possible to measure the vital signs of children – no additional device required.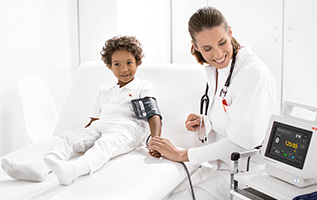 Well-informed patient consultation
Vital signs, BIA, height, and weight* are available in the EMR system or in the seca analytics 115 software immediately after measurement for a well-informed patient consultation. The internal device memory can hold up to 70,000 measurements.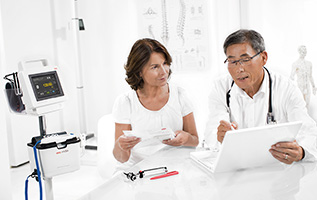 ---
The seca mVSA in practice
The expanded diagnostic options using the seca mVSA result from the innovative combination of vital signs and bioelectrical impedance analysis. These select case studies prove it:
Water management
Controlled rehydration treatment for patients suffering from exsiccosis reduces the load on the heart. With blood pressure and BIA measurements and regular monitoring of the BIVA chart, medical staff can see whether a healthy hydration level has been achieved.

Summary: The simultaneous, non-invasive BIA and blood pressure measurement with the seca mVSA saves time and offers a reliable ad hoc assessment of the patient.
Heart failure
Edemas due to heart failure are easier to detect through the results of the seca mVSA. The regular measurement of body composition and blood pressure during diuretic therapy provides valuable information on the health status of the patient.

Summary: The administration of diuretics can be better controlled through the dual measurement of blood pressure and extracellular water.
Chronic obstructive pulmonary disease (COPD)
In addition to the general check of oxygen saturation via pulse oximetry (SpO2), it is also sensible in this case to examine the general body composition (e.g. phase angle) to evaluate the entire situation. An improvement of the general health status and an associated rise of the phase angle can be achieved through movement (aerobic exercise).

Summary: Physical training can improve body composition and the patient's well-being. Monitoring the phase angle and regular SpO2 measurements using the seca mVSA should accompany these therapies.